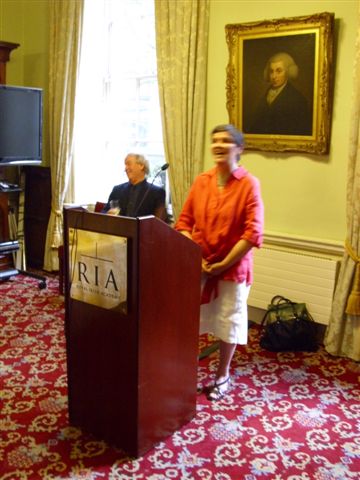 It is appropriate that we should be launching Jane Stanford's biography of this distinguished figure under the portrait  of Charles O'Conor, from nearby Belangare, who more than any other figure brought Catholic and Gaelic Ireland in from the cold in the eighteenth century – John O'Connor Power might be seen as embarking on a similar quest in the late nineteenth century – bringing the Irish question into the heart of English politics.
Dr Luke Gibbons, at the launch of That Irishman in the Royal Irish Academy, 31 May 2011.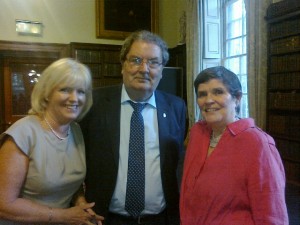 [For] those who were there,
Or those who were not.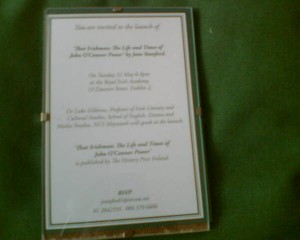 Post launch That Irishman tops the chart at Hodges Figgis.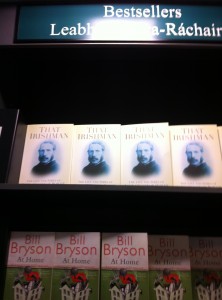 [That Irishman has] an immediacy and intimacy not found in conventional histories.
one of the influential politicians  of the late nineteenth century who made 1916 possible.
Books Ireland,  September 2012.
[Jane Stanford's] fascinating account of a man whose actions influenced the course of Irish history makes you wonder who of this century's political players will be remembered a 100 years from now.
An Irishwoman's Diary. Irish Times, 4 August 2011
This is a delightful book. It is historically accurate, insightful and a captivating account of the public and political life of a true Irish hero … it is a 'must read' for any historian or other student of Irish history for the period 1860-1918
Anthony Layng
It is amazing that his story was not told till now. I will be surprised if this rich crop of information does not spawn a sequel. Great book, go read, learn and enjoy.
John Edward.
I have just read That Irishman and am astonished – both by the biography of someone so important that I had never heard of and by your enormous achievement in unearthing his story. Not only was it informative about an unacknowledged Irishman of major significance, but it hugely informed this reader about a number of other aspects of the long road to Irish independence – and in which O'Connor Power was involved conscientiously, and no doubt effectively, for such a long time! What a man – and forgotten until now.
Tom Hyde, author.
[The author] delved deep into what turned out to be a very complex and varied story of the productive activity of a highly influential individual.  It involves the Fenian movement, the Radicals in the British Liberal party and the Irish Republican Brotherhood.  O'Connor Power never kept a diary and effectively 'wrote himself out of history'.
Bray Arts Journal, Volume 20, Issue 2. October 2013.
A dynamic book which will bring new debates and interpretations to this important time in Irish history.
AL
It is a joy to read not only a historical document but a human story.
KP
I can see, somewhere in that other world, John O'Connor Power standing up to read your book (out loud).  He will have a happy smile on his face.
Moriarty Unmasked: Conan Doyle and an Anglo-Irish Quarrel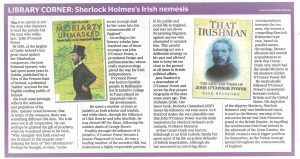 [Stanford's] latest book, Moriarty Unmasked, 2017 , teases his  influence out even more. In it Stanford makes the very plausible case that John O'Connor Power was the main inspiration for Sherlock Holmes's arch-nemesis, Professor Moriarty.
Tuam Herald, Library Corner, 28 February, 2018.